How it began…
I had no idea how far I would go when I began blogging in April 2020.
The thought of starting a blog came to me while I was alone with my children, socially distanced from the rest of the world, my husband, and my extended family.
This was about the time when the world was on its knees, hounded by the COVID-19 pandemic, when many people, including myself, had lost their means of livelihood.
My initial idea was to share my experience of motherhood with new parents and parents-to-be.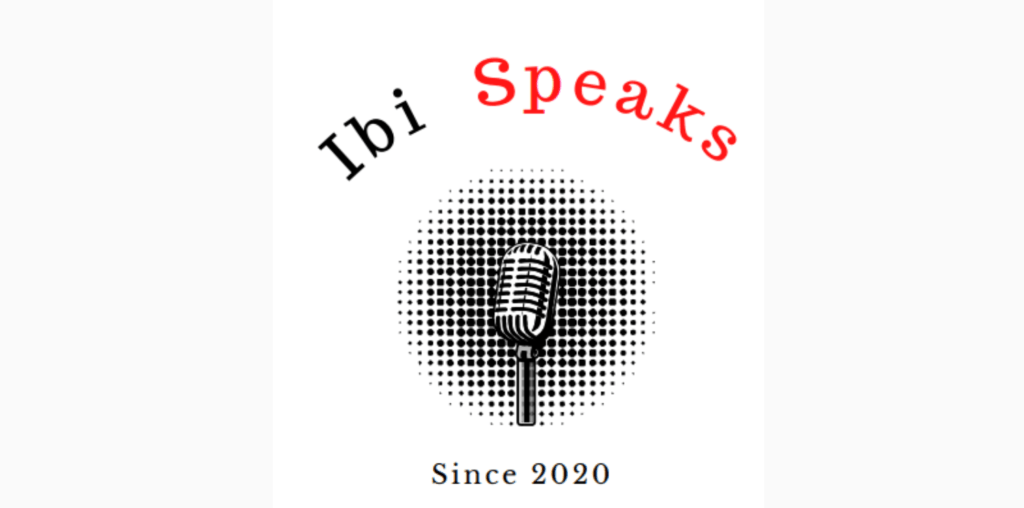 Among other things, I would advise on shopping, feeding, potty training, and the like.
However, I soon realised that, while I had first-hand knowledge of motherhood, I needed to keep up with the latest trends and get input from others to do justice to the cause.
So, I reached out to my community for help, and they graciously answered the call.
As time went by and as I made steady progress, a desire arose in me to do more than share baby tips with new parents.
I wanted my blog to serve as a site where professionals and individuals could share their experiences and expertise, so people could make meaningful and well-informed decisions about their lives.
Ibi Speaks came to be
As I committed myself to that call and started getting used to it, my friends, Toyin Agoro and Ruth D. Whyte, on separate instances, nudged me into taking things a step further by exploring the visual space.
My first reaction to their suggestion was a resounding NO. But upon consideration, I said a wobbly YES.
No, because I knew the dream was bigger than me, and yes because I knew it was worth the try.
And so, in November 2020, Ibi Speaks was born.
Shortly after, I started my YouTube Channel, Ibinabo Enebi, on February 14, 2021, the following year.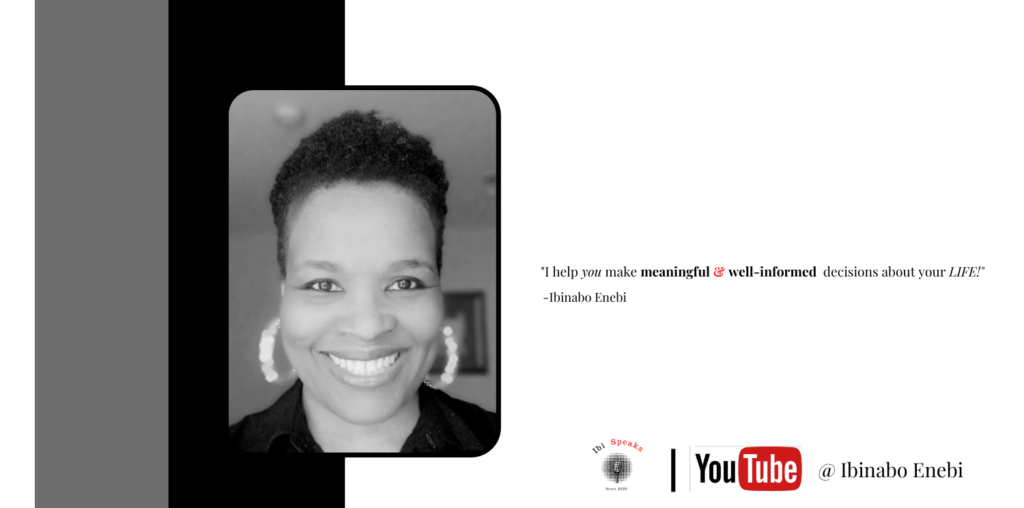 In trembling hope and cautious optimism, I enlisted the help of friends, family, and kinsmen to bring this dream to life, and one after another, they all said YES!
Besides being my special guests and guest contributors, they also worked behind the scenes to make the connections possible.
Grateful
To them and to you – my viewers, subscribers, commenters, likers, and followers, I want to say a BIG THANK YOU!
Ibi Speaks and onewomanity.com now ibinaboenebi.com wouldn't have been possible without you.
Thank you, my Uber stars.
Together, we have come this far… Let's join hands to go even further.
To this, I'd say, keep watching and keep sharing my videos.
Spread the news about us.
And subscribe to my YouTube Channel- Ibinabo Enebi.
And please leave your comments below, I'd love to hear from you…
Ibinabo Enebi